We are a Christian Church sharing the Good News of Jesus with our community.  Whatever your background, age, or faith experience, you are welcome!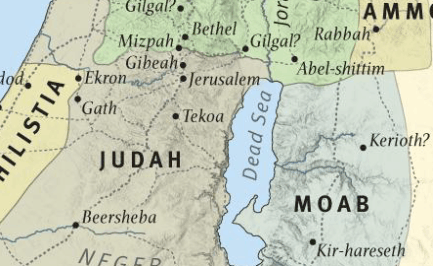 Our name, Tekoa (te-ko'-a), comes from the city Tekoa in Israel. Outside of that city, the Israelites faced an attack from their enemy, which is recorded in 2 Chronicles 20.  God's people put their faith in God at this critical moment .  They turned to God before the battle instead of preparing their army to fight with their strength. God promised them a victory without having to fight, and they went forward with worship instead as God had instructed them to do.
Simply put: Tekoa was a place where God's people turned to him in their time of need and he provided for them.
MISSION
Connecting people to God to find and live out their purpose.
Vision
To be a place known by the community to help all people.
We believe there is a spiritual battle that we are in.  God is calling us to prepare a church for that battle.  To equip people to fight as the Israelites did at Tekoa and Jesus did on the cross.  They fought with worship and not weapons.  Jesus fought by loving and laying down his life and told his disciples to lay down their swords.  We fight not for victory, but from a place of victory (Romans 8:37). Our purpose is worship and we want to equip people to live that out by sharing the good news of Jesus with them and helping them live a life of worship to God.
We are a church where everyone is welcome and known.  People are valued for who they are and what their background is.  A community where everyone can share and grow on their faith journey and be a maturing disciple of Jesus.  As we gather, the presence of God changes people so that they can be encouraged and ignited to live out their purpose: to love God and make disciples. 
  1. Trinity Partnership
  2. Worshipping Warriors
  3. Disciple Makers
  4. Storytellers
  5. Life Together
  6. Live Love Local
Our Faith Response Our Story
 Share our story and heart?
We officially launched Tekoa Church in September 2021 in the heart of downtown San Jose. We see God building a church of people that is for our city and the people in it, we call this Live Love Local.  Our heart is for San Jose and beyond, particularly downtown.